Ciao a tutti!!! Eccoci al nuovo appuntamento della nostra rubrica del martedì!! Oggi parliamo della stampa tropicale!! Portate sulle passerelle, per la stagione spring/summer 2013, ad esempio, da Kenzo e Proenza
Schouler!! E quindi, via libera a foglie e fiori esotici, accompagnati da pappagalli, tucani e lemuri!!
Hello to all! Here we are at a new appointment of our Tuesday section! Today we speak about tropical print! Brought on the catwalks for the season spring/summer 2013, for example, by Kenzo and Proenza Schouler! So, go ahead with leaves and exotic flowers, accompanied by parrots, toucans and lemurs!
Kenzo ss 2013
Kenzo ss 2013
Proenza Schouler ss 2013
E anche le stars, come la bellissima Beyoncè, apprezzano questo trend!!!
Also stars, as the beautiful Beyonce, appreciate this trend!
Ecco cosa abbiamo trovato per voi:
Here what we found for you: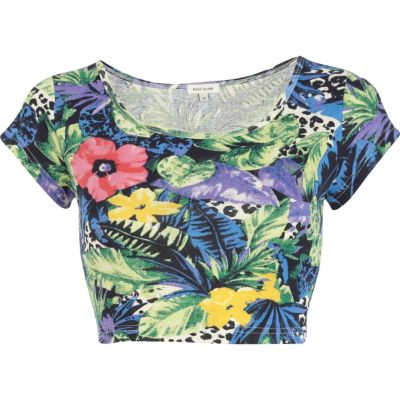 Bikini: Pimkie
Qual è il vostro capo preferito?? Vi piace questo trend??
Buona settimana!!
Baciiii!!
What is your favorite item? Do you like this trend?
Have a good week!!
Kisses
Francy&Stef